LISA LUCAS, Director of the National Book Foundation, chats with Symphony Space's Director of Literary Programs, JENNIFER BRENNAN, about her love of the written word and the groundbreaking author James Baldwin, in advance of our Selected Shorts dedicated to his work.

JENNIFER BRENNAN: THIRTY YEARS AFTER HIS DEATH, JAMES BALDWIN SEEMS TO BE UBIQUITOUS. WHY DO YOU THINK HIS LIFE AND IDEAS FEEL SO POTENT IN PRESENT-DAY AMERICA?
Lisa Lucas: Present-day America still hasn't resolved the overwhelming majority of what James Baldwin was grappling with in his work—race, class, faith, sexuality, identity, dignity, you name it—and so we still deeply need his work. And yet, Baldwin's genius remains underrepresented on school curricula and isn't actually ubiquitous everywhere in this big, divided nation. Imagine if everyone who read To Kill A Mockingbird read even just a fraction of Baldwin's work. But even beyond the practical relevance of nearly everything that Baldwin wrote, he also wrote beautifully, thoughtfully, originally, and with shattering honesty. And that's what makes a book or writer classic, isn't it?
JB: THE NBA FICTION PRIZES REGULARLY GO TO NOVELS. WHAT DO YOU THINK ELEVATES A COLLECTION OF SHORT STORIES ABOVE THE MORE EXTENDED AUTHORIAL PURSUITS?
LL: The NBA has awarded plenty of collections! I think it is incredibly hard to compare stories to novels—they are completely different animals. Deborah Eisenberg, a masterful writer of short fiction, did an interview recently and said "a collection of stories is not a novel—it's different expressions of the same mind within a circumscribed period of time."That feels right to me. Both forms are beautiful and do different work. I'm grateful for both.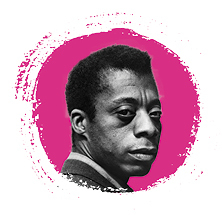 JB: WHAT IS YOUR FAVORITE SHORT STORY? DON'T THINK TOO HARD: FIRST THOUGHT, BEST THOUGHT. WHAT AB OUT IT DO YOU LOVE?
LL: This is a dangerous question—there are so many incredible stories. One that I always go back to is a weird little Gabriel García Márquez story called "Light is Like Water." I remember reading it for the first time when I was maybe 21 years old and being stunned by how much beauty, sadness, and imagination he could pack into one tiny piece of fiction.

JB: IF YOU HAD TO PICK ONE AUTHOR TO READ AND STUDY FOR A YEAR, ONE YOU THINK NO ONE WOULD SUSPECT, WHO WOULD IT BE AND WHY?
LL: I'm an enormous Robert Caro fan. I could read and re-read The Power Broker and The Years of Lyndon Johnson. He tells us so much about people, power, injustice, and humanity. And, yes, I'm aware I'm saying this to a fiction-loving crowd. The good news is: he writes like an angel.