Description
Join us in person or via livestream! This joyful all-day celebration of Selected Shorts features the debut of newly commissioned short stories brought to life by actors, musicians, dancers, artists, and filmmakers.


WITH READINGS BY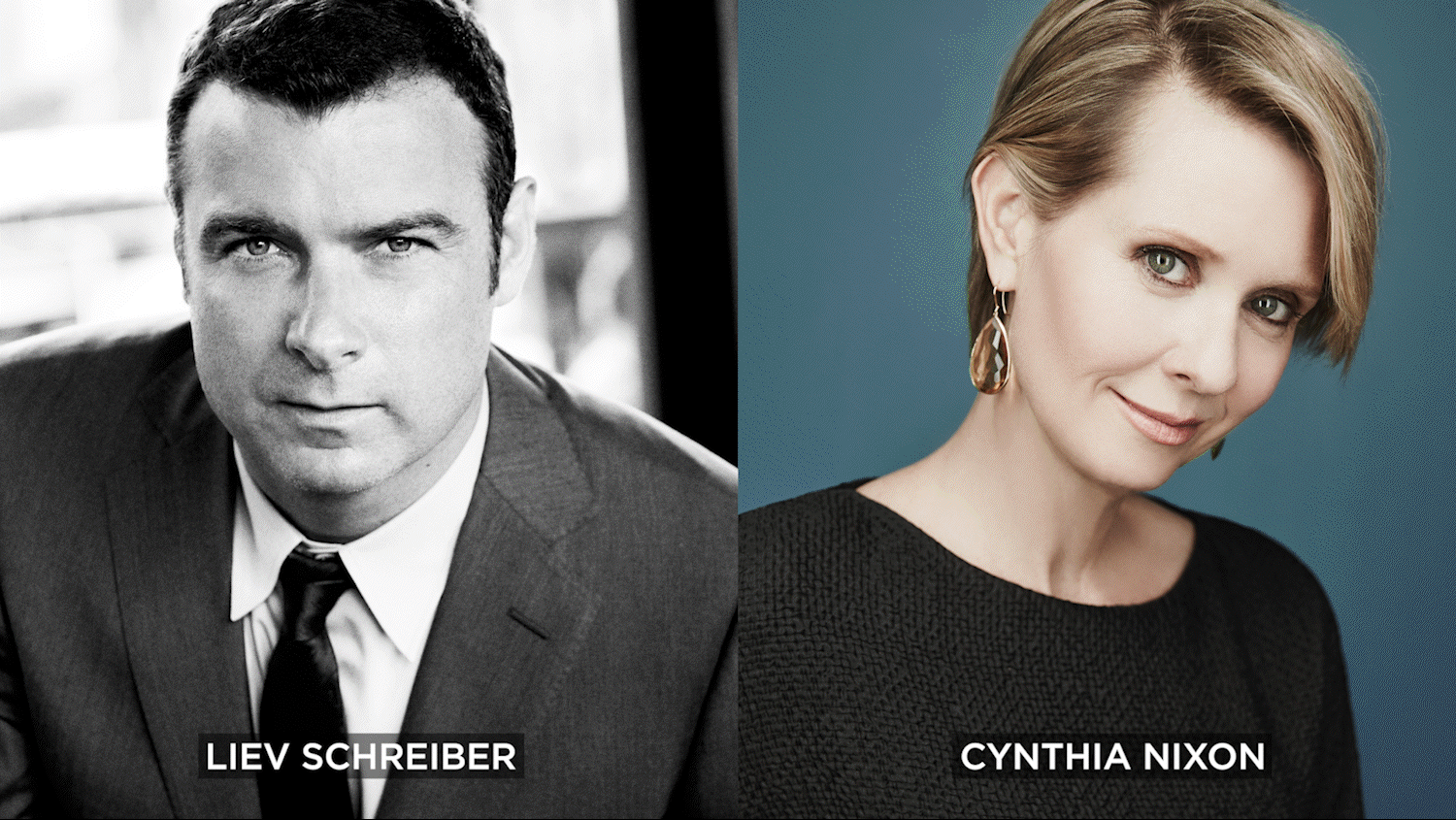 Krystina Alabado • Joan Allen • Raffi Barsoumian • Purva Bedi • Becca Blackwell • Wyatt Cenac • Kathleen Chalfant • Deborah S. Craig • David Cross • Crystal Dickinson • Hugh Dancy • Mia Dillon • Mike Doyle • Santino Fontana • Dion Graham • Zach Grenier • Julie Halston • Michael Hartney • Zainab Jah • Jane Kaczmarek • Vanessa Kai • Patricia Kalember • Kennedy Kanagawa • Stephen Lang • Sonia Manzano • Javier Muñoz • James Naughton • Cynthia Nixon • Kelli O'Hara • Alysia Reiner • Anika Noni Rose • Dawn Akemi Saito • Liev Schreiber • Tony Shalhoub • Michael Shannon • Miriam Shor • Emily Skeggs • Calvin Leon Smith • Sarah Steele • Amber Tamblyn • TL Thompson • Sam Underwood • Rita Wolf

WITH STORIES BY

Rabih Alameddine • Jenny Allen • Lesley Nneka Arimah • Aimee Bender • Marie-Helene Bertino • Jai Chakrabarti • Patrick Cottrell • Elizabeth Crane • Michael Cunningham • Patrick Dacey • Edwidge Danticat • Dave Eggers • Omar El Akkad • Lauren Groff • Jacob Guajardo • A. M. Homes • Mira Jacob • Jac Jemc • Etgar Keret • Lisa Ko • Victor LaValle • J. Robert Lennon • Ben Loory • Carmen Maria Machado • Juan Martinez • Maile Meloy • Joe Meno • Susan Perabo • Helen Phillips • Simon Rich • Namwali Serpell • Rivers Solomon • Elizabeth Strout • Luis Alberto Urrea • Jess Walter • Weike Wang
Featuring commissioned pieces inspired by the stories from illustrator Michael Arthur, filmmaker Adam Douglas Thompson, DJ Raydar Ellis, choreographers Larry Keigwin, Heidi Latsky, and Leonardo Sandoval, visual artist Roz Chast, musicians Lakecia Benjamin, Laura Gibson, Marcy Heisler & Zina Goldrich, and Annette Jolles & Joel Fram!
With performances and appearances by Selected Shorts radio and podcast host Meg Wolitzer, author and Small Odysseys book editor Hannah Tinti, DJ and Abelton specialist Canteen Killa, dancers Brandon Coleman, Christine Flores, Heidi Latsky, Adriana Ogle, and Spencer James Weidie, saxophonist Yunie Mojica, accompanists Adam Rothenberg and Matt Scharfglass, opera singer Christine Arand, actress/singer Maddie Corman, and more!

THE ORDER OF THE DAY!
11AM - 1PM
Love blooms atop apartment scaffolding. A father-son duo find purpose aboard a bakery on wheels. And a private eye fulfills an unexpected request. Wall to Wall Selected Shorts kicks off with host Patricia Kalember introducing new fiction by Jenny Allen, Mira Jacob, Helen Phillips, Luis Alberto Urrea, and Jess Walter, performed by Hugh Dancy, Javier Muñoz, Sarah Steele, and Rita Wolf. Small Odysseys editor Hannah Tinti makes remarks, and choreographer Heidi Latsky embodies Helen Phillips's story "The Double Life of the Cockroach's Wife" in dance.

1PM - 3PM
Selected Shorts radio show and podcast host Meg Wolitzer takes the stage to introduce new fiction by Lesley Nneka Arimah, Marie-Helene Bertino, Lauren Groff, Maile Meloy, Joe Meno, and Namwali Serpell in the second segment of Wall to Wall. From the languid haze of summer to a possible future of noselessness, these stories traverse worlds both extraordinary and familiar, and actors Krystina Alabado, Joan Allen, Deborah S. Craig, Crystal Dickinson, Zach Grenier, Zainab Jah, Kelli O'Hara, Calvin Leon Smith, and Amber Tamblyn bring these worlds to life. Featuring a short film by Adam Douglas Thompson paying tribute to Joe Meno's "Books You Read" and an original song inspired by Lauren Groff's "Such Small Islands," created and performed by multi-instrumentalist singer-songwriter Laura Gibson.
3PM - 5PM
In this segment of Wall to Wall, troubled teens perform an unconventional act of kindness; an FBI informant cracks a case at the prom; and a unicorn helps a woman cope with her divorce. Shorts regular Jane Kaczmarek steps up to the host mic to present stories from Rabih Alameddine, Jai Chakrabarti, Elizabeth Crane, Dave Eggers, and Simon Rich performed by actors Raffi Barsoumian, Purva Bedi, David Cross, Kennedy Kanagawa, James Naughton, Miriam Shor, and Emily Skeggs; songwriting duo Marcy Heisler & Zina Goldrich reinterpret Elizabeth Crane's unconventional self-help guide "Unicorn Me" in song, performed by Zina Goldrich and Maddie Corman.
5PM - 7PM
Artificial intelligence. Destructive lies. Life after death, captured in song. Hosted by Santino Fontana, this segment of Wall to Wall includes stories by Jacob Guajardo, A. M. Homes, Jac Jemc, Lisa Ko, J. Robert Lennon, Juan Martinez, and Rivers Solomon read by Kathleen Chalfant, Michael Hartney, Vanessa Kai, Stephen Lang, Sonia Manzano, TL Thompson, and a literary duet of Jane Kaczmarek and Tony Shalhoub. Featuring original compositions by Lakecia Benjamin and DJ Raydar Ellis, including a saxophone solo inspired by J. Robert Lennon's "Escape Pod W41" performed by Yunie Mojica and a piece inspired by Juan Martinez's "Cerati After Cerati" performed by Canteen Killa.
7PM - 9PM
Parents and their children split up and stick together, a rose gold iPhone calls the shots, and disasters are chronicled in ads for a cutting-edge touchless bidet. Sonia Manzano returns to host this segment of Wall to Wall, featuring imaginative and insightful stories by Patrick Cottrell, Patrick Dacey, Omar El Akkad, Victor LaValle, Susan Perabo, Elizabeth Strout, and Weike Wang brought to life by readers Becca Blackwell, Mia Dillon, Dion Graham, Dawn Akemi Saito, Michael Shannon, and Sam Underwood. This segment includes an original tap piece choreographed by Leonardo Sandoval and performed by Adriana Ogle, and a musical mashup created by Broadway masters Annette Jolles & Joel Fram performed by stage stars Santino Fontana and Julie Halston.
9PM - 11PM
Selected Shorts regular Cynthia Nixon hosts the final segment of Wall to Wall, packed with new fiction from Aimee Bender, Michael Cunningham, Edwidge Danticat, Etgar Keret, Ben Loory, and Carmen Maria Machado performed by Wyatt Cenac, Mike Doyle, Alysia Reiner, Anika Noni Rose, and Liev Schreiber. Persephone party-plans the apocalypse; a husband picks out an out-of-this-world gift for his wife; and an ordinary town plays host to the world's most perfect dandelion. Featuring a short film by illustrator Michael Arthur and an original dance piece from Keigwin & Company.

We made a book! The incredible stories you'll hear live will also be available to read! Be the first to pre-order Small Odysseys: Selected Shorts Presents 35 New Stories, published by Algonquin Books, to be released on March 15th.
Selected Shorts is a weekly public radio show broadcast on over 130 stations. The radio show is recorded live at the popular New York City stage show which began in 1985 and still enjoys sell-out performances in our 800 seat theater. Our greatest actors transport us through the magic of fiction, one short story at a time. Sometimes funny. Always moving. Selected Shorts connects you to the world with a rich diversity of voices from literature, film, theater, and comedy.

Actors subject to change. Casting and special guests will be announced on our website so check for up-to-date information.

Wall to Wall Selected Shorts is made possible by support from the Isaiah Sheffer Fund for New Initiatives.
Real-time captioning (CART) will be available in our theater for patrons with hearing loss, deafness, different language and learning needs, and anyone whose experience will be enhanced by CART. To access CART on your individual smartphone or tablet, please visit bit.ly/SymphonySpace_Captions.
Theatre
Peter Jay Sharp Theatre
Expected Run Time is 720 minutes