Bloomsday XXXVI: One Book Called Ulysses
tickets
Peter Jay Sharp Theatre at Symphony Space
Fri, Jun 16, 2017 7:00pm
$26
Members $21
30 & Under (with valid I.D.) $15
Group $15
overview
Symphony Space's 36th annual literary rite of spring celebrating life, love, and language in James Joyce's lavish, languid, and lively prose.
For over a decade, Joyce's great work was famously banned throughout the United States. This year's Bloomsday will feature a Whirlwind Tour of Ulysses with, authors, actors and devoted Joyceans performing readings from the offensive, subversive, obscene, political, sexual and heretical elements of Joyce's groundbreaking and sensational novel. The evening will also bring to life the court battles banning Ulysses and the impassioned efforts to praise, condemn, save or destroy Joyce's contentious book. Directed by Lisa Flanagan.
Readers include Sam Underwood, Valorie Curry, Malachy McCourt, and more! Cast is subject to change.
Co-produced with Irish Arts Center.
Presented in collaboration with the National Coalition Against Censorship (NCAC) and the Leonard Lopate Show Book Club.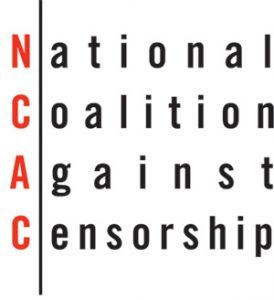 The National Coalition Against Censorship (NCAC), founded in 1974, is an alliance of 50 national non-profit organizations, including literary, artistic, religious, educational, professional, labor, and civil liberties groups. United by a conviction that freedom of thought, inquiry, and expression must be defended, we work to educate our own members and the public at large about the dangers of censorship and how to oppose them.
WNYC's The Leonard Lopate Show has chosen Ulysses as their book club pick!
Ulysses. It's been called the toughest, most challenging, most impossible, most give-up-on-able book. It's also been called a masterpiece. There is timeless humor and soul in this book, but it can be really hard to unlock on your own. Even a little bit of context goes a long way. That's why The Leonard Lopate Show Book Club is lining up experts, authors, and cheat sheets, and through their Newsletter and Facebook group, they invite you to join the discussion.