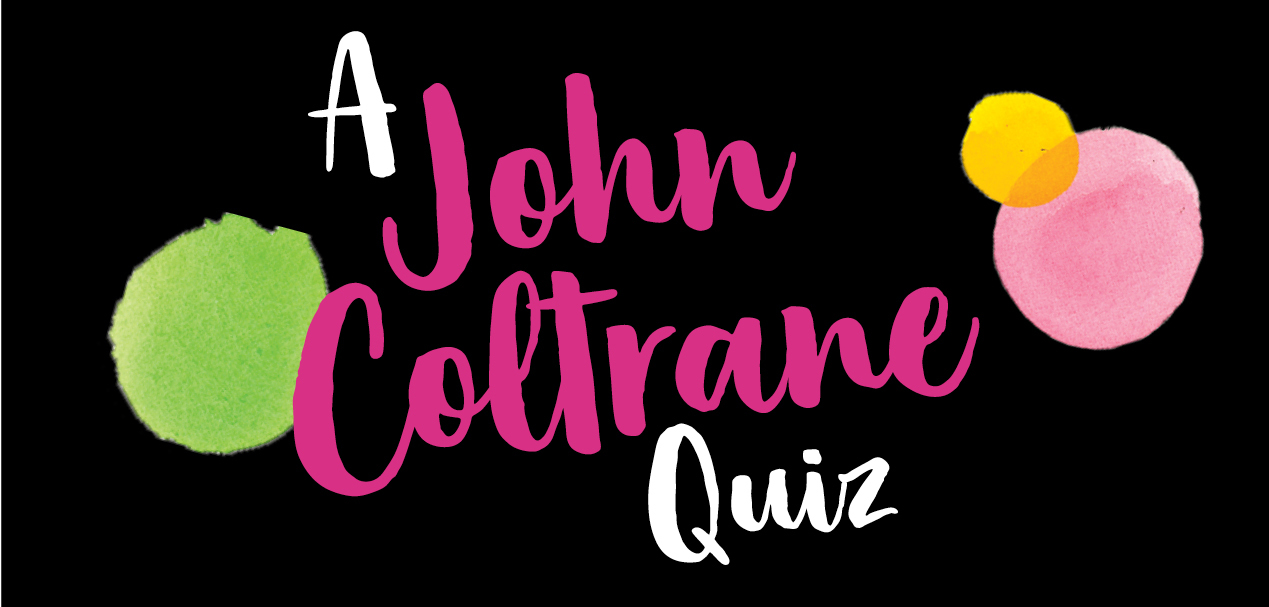 How well do you know John Coltrane?
Here are the answers:
1. Everything changes for Coltrane when he saw this musician perform live for the first time. Coltrane said of that experience, "It hit me right between the eyes."
CHARLIE PARKER

2. Coltrane's first recording - an informal session of jazz standards and bebop tunes - was made when he was:
A SAILOR IN THE NAVY

3. In 1957, Coltrane experienced a spiritual awakening that led to the creation of which masterful album?
A LOVE SUPREME

4. Coltrane was recognized for his musical contributions to the world of jazz and beyond in what way?
ALL OF THESE

5. One of the musical styles Coltrane is best known for originating involves playing without a set harmonic structure such as beats, harmony, and tonality. What is this style called?
FREE JAZZ

6. Universally revered, Coltrane inspired which artist to say: "The contribution of master musician John Coltrane is to the level of Einstein. He created a quantum leap in the frequency of sound rhythm vibrations. his music has so much light; it's illuminating.
CARLOS SANTANA
Wall to Wall, Symphony Space's signature free music marathon, celebrates the life and legacy of jazz great John Coltrane, exploring the wide span of his career through music, dance, film, and conversation.
Come enjoy our annual gift to New York City!